What We Want To Do
We are a dedicated and determined team which brings South Asian theater to NYC. New York city offers a wide variety of authentic cuisine from south Asian countries like India, Pakistan, Bangladesh, Nepal, and Sri Lanka and many different languages are heard when walking down its streets. Let's blend east and west together through theater.
a.

honest, thought-provoking, meaningful theatre.

b.

Inspire self and inspire others with our work.

c.

Invade the minds of our audience.

South Asian International Performing Arts Festival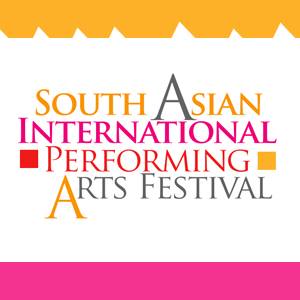 We plan to offer works of South Asian Playwrights in NYC on a frequent basis. We closed the showing of Sakharam Binder in NYC in June 2013, details of which are available here . Half Hearted at Cherry Lane Theater in NYC was in December 2013 and in 2015 we produced & founded South Asian International Theater Festival. In 2016 we are producing Proof - Pulitzer and Tony Award-Winning Play, & also co-producing A Muslim in the Midst by Anand Rao & supported The Queen by Aditya Raval as King-producer . Please kindly subscribe to stay in tune with our shows.
Thought-provoking, meaningful.
M.A.D in NYC
What are we trying to do...perhaps more importantly, what are we trying to say?
That is what theatre is all about isn't it? Saying something.
The presentation, the treatment, the plays themselves, all should say something. It could be about the director, the actors , the stage designers, but most of all it says a lot about the production house.
We at M.A.D bring you the South Asian tradition.
And we do so by bringing plays written by South Asian playwrights.
Although, we acknowledge that plays are heavily influenced by culture, the underlying need to tell a story remains the same.
Our selection of plays and their subsequent treatment and presentation is heavily influenced
by our endeavor to introduce unique plays from pioneering playwrights.
The attempt is to choose plays that bring focus on art forms that reflect and illustrate ideals of society,  ethos, emotions, feelings, sorrow, joy, frustration, hatred, love, their role and place in society.
Some of them were banned, shunned or perhaps misunderstood in their time. But today, with  our increased awareness, they are thought provoking, intriguing and also entertaining.
This is a journey into unchartered territory and we hope you have as much joy and fulfillment watching our plays as we do staging them.
We urge you to come and experience this liveliness and signup for regular updates on our website. We are eager to invade your minds with our work.
We are going to make continuous efforts to update you with what we are doing.
See you at the theatre.