Sakharam in NYC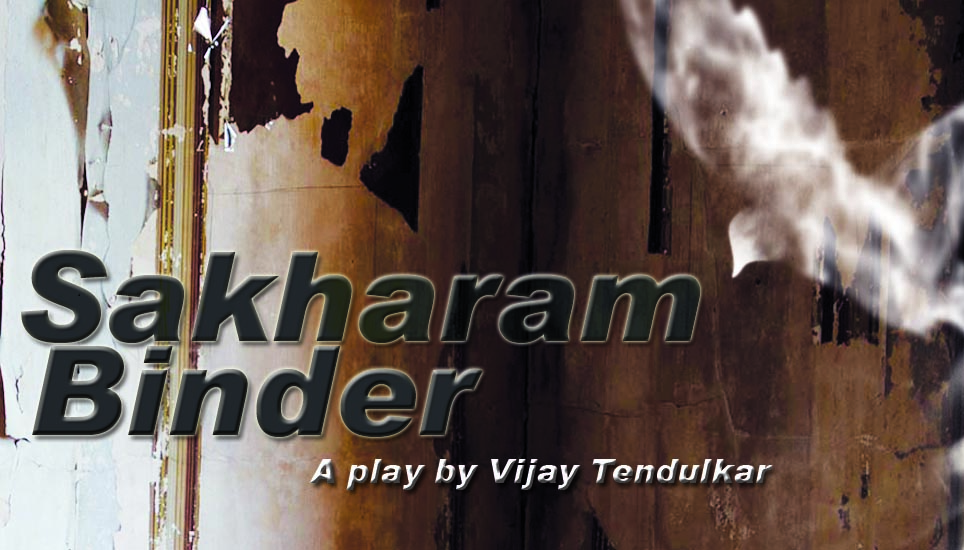 Sakharam Binder
Vijay Tendulkar's play, "Sakharam Binder," was first performed in 1972 and subsequently banned in India in 1974. Set in a small Indian village, the play centers on the household of a single man: Sakharam Binder. Binder offers shelter to abandoned and outcast women. This seemingly grand act of generosity comes with the burden of imposed household rules that either the women can endure or choose to return to the hunger, brutality and certain death of the streets.
Drawn with cruel, yet honest clarity, the play explores the dynamics of gender, faith, love and power in a wholly, unexpected way. Transcending stereotypes and expectation, Tendulkar's text successfully reaches beyond the perceived thematic limitations of a specific culture and utterly captures the complexity of humanity on a universal scale.
A true modern masterpiece, "Sakharam Binder," merges the past and present while offering a foretelling of a potentially ominous future.
Show
: June 30 | July 7 | July 14 - 2013 @ 7.30pm
Location
: 347 W. 36th St , New York, NY 10020 (between 8th and 9th Ave)
Language
: The Play will be in English
Age Limit
: 16+ (graphic & violent content)
About the Show